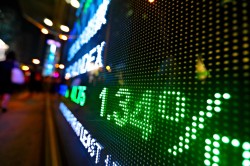 NexGen Energy (NYSEAMERICAN:NXE) had its price target upped by equities researchers at TD Securities from $4.00 to $7.00 in a research report issued on Tuesday, The Fly reports. The brokerage presently has a "buy" rating on the stock. TD Securities' price target points to a potential upside of 72.41% from the stock's current price.
NXE has been the topic of a number of other research reports. Canaccord Genuity lifted their price objective on NexGen Energy from $5.00 to $6.75 and gave the stock a "buy" rating in a research note on Tuesday. Raymond James raised their target price on shares of NexGen Energy from $4.25 to $5.00 and gave the company an "outperform" rating in a report on Friday, January 15th. Finally, Zacks Investment Research downgraded shares of NexGen Energy from a "hold" rating to a "strong sell" rating in a research note on Wednesday, January 20th. One research analyst has rated the stock with a sell rating and four have issued a buy rating to the stock. The stock has a consensus rating of "Buy" and an average target price of $5.31.
Shares of NXE stock traded up $0.05 during trading hours on Tuesday, hitting $4.06. The stock had a trading volume of 118,997 shares, compared to its average volume of 1,789,715. The company has a quick ratio of 12.44, a current ratio of 12.44 and a debt-to-equity ratio of 1.07. The stock has a market capitalization of $1.55 billion, a PE ratio of -45.00 and a beta of 2.15. NexGen Energy has a one year low of $0.50 and a one year high of $4.27. The business has a 50-day simple moving average of $2.31.
Large investors have recently added to or reduced their stakes in the stock. Jane Street Group LLC bought a new position in NexGen Energy during the 4th quarter valued at about $286,000. Diametric Capital LP bought a new stake in NexGen Energy in the fourth quarter worth about $45,000. Morgan Stanley boosted its position in shares of NexGen Energy by 88.5% during the fourth quarter. Morgan Stanley now owns 1,554,500 shares of the company's stock valued at $4,291,000 after buying an additional 729,853 shares during the period. Paloma Partners Management Co bought a new position in shares of NexGen Energy during the fourth quarter valued at approximately $78,000. Finally, Prelude Capital Management LLC purchased a new stake in shares of NexGen Energy in the fourth quarter worth approximately $28,000. Institutional investors own 13.96% of the company's stock.
NexGen Energy Company Profile
NexGen Energy Ltd., an exploration and development stage company, engages in the acquisition, exploration, and evaluation of uranium properties in Canada. The company holds a 100% interest in its principal property, the Rook I project that consists of 32 contiguous mineral claims covering 35,065 hectares located in the southwest Athabasca Basin, Saskatchewan.
Read More: If I purchase shares through a brokerage account, am I the holder of record?

Receive News & Ratings for NexGen Energy Daily - Enter your email address below to receive a concise daily summary of the latest news and analysts' ratings for NexGen Energy and related companies with MarketBeat.com's FREE daily email newsletter.