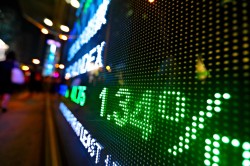 Panhandle Oil and Gas (NYSE:PHX) is set to issue its Q4 2019 quarterly earnings data after the market closes on Thursday, December 12th. Analysts expect the company to announce earnings of $0.04 per share for the quarter. Parties interested in registering for the company's conference call can do so using this link.
Shares of Panhandle Oil and Gas stock opened at $12.19 on Wednesday. Panhandle Oil and Gas has a twelve month low of $10.58 and a twelve month high of $16.97. The stock has a market capitalization of $204.70 million, a P/E ratio of 35.85 and a beta of 0.66. The company has a current ratio of 4.69, a quick ratio of 4.69 and a debt-to-equity ratio of 0.30. The business's fifty day moving average price is $13.41 and its 200 day moving average price is $12.91.
The company also recently announced a quarterly dividend, which was paid on Friday, December 6th. Investors of record on Wednesday, November 20th were issued a $0.04 dividend. This represents a $0.16 dividend on an annualized basis and a yield of 1.31%. The ex-dividend date was Tuesday, November 19th. Panhandle Oil and Gas's payout ratio is currently 47.06%.
PHX has been the topic of a number of research analyst reports. Zacks Investment Research upgraded Panhandle Oil and Gas from a "hold" rating to a "buy" rating and set a $16.00 target price on the stock in a report on Wednesday, October 9th. ValuEngine upgraded Panhandle Oil and Gas from a "sell" rating to a "hold" rating in a report on Tuesday, October 15th.
About Panhandle Oil and Gas
Panhandle Oil and Gas Inc acquires, develops, and manages oil and natural gas properties in the United States. The company produces and sells natural gas, crude oil, and natural gas liquids. Its principal properties are located in Oklahoma, Arkansas, Texas, New Mexico, and North Dakota. As of September 30, 2018, the company owned perpetual ownership of 258,555 net mineral acres; leased 17,203 net acres; and held working interests and royalty interests in 6,079 producing oil and natural gas wells, as well as had 69 wells in the process of being drilled or completed.
Featured Article: What is Compound Interest?

Receive News & Ratings for Panhandle Oil and Gas Daily - Enter your email address below to receive a concise daily summary of the latest news and analysts' ratings for Panhandle Oil and Gas and related companies with MarketBeat.com's FREE daily email newsletter.