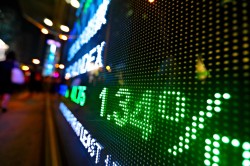 Fangdd Network Group's (NYSE:DUO) quiet period will end on Wednesday, December 11th. Fangdd Network Group had issued 6,000,000 shares in its initial public offering on November 1st. The total size of the offering was $78,000,000 based on an initial share price of $13.00. During the company's quiet period, underwriters and any insiders that worked on the IPO are prevented from issuing any research reports or earnings estimates for the company because of SEC regulations. Following the end of the company's quiet period, it's expected that the brokerages that served as underwriters on the stock will initiate research coverage on the company.
Fangdd Network Group stock opened at $15.91 on Wednesday. Fangdd Network Group has a 12-month low of $11.04 and a 12-month high of $15.91.
Fangdd Network Group (NYSE:DUO) last released its earnings results on Thursday, December 5th. The company reported $0.14 earnings per share (EPS) for the quarter, topping the Thomson Reuters' consensus estimate of $0.11 by $0.03. The firm had revenue of $135.14 million during the quarter.
About Fangdd Network Group
Fangdd Network Group Ltd. operates as an online real estate marketplace in the People's Republic of China. The company operates fangdd.com, an agent-centric SaaS-empowered transaction platform that provides region-specific real estate news, information, property data, and access to shared-interest online communities, as well as offers transaction facilitation services and data analytic products.
Further Reading: How are Outstanding Shares Different from Authorized Shares?
Receive News & Ratings for Fangdd Network Group Daily - Enter your email address below to receive a concise daily summary of the latest news and analysts' ratings for Fangdd Network Group and related companies with MarketBeat.com's FREE daily email newsletter.