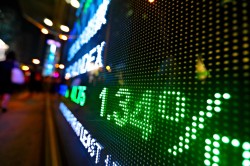 Shares of DGSE Companies, Inc. (NYSEAMERICAN:DGSE) saw unusually-strong trading volume on Tuesday . Approximately 855,100 shares changed hands during mid-day trading, an increase of 1,351% from the previous session's volume of 58,926 shares.The stock last traded at $1.60 and had previously closed at $1.39.
Separately, TheStreet raised DGSE Companies from a "d+" rating to a "c" rating in a research report on Monday, August 19th.
A hedge fund recently bought a new stake in DGSE Companies stock. SG Capital Management LLC bought a new stake in DGSE Companies, Inc. (NYSEAMERICAN:DGSE) in the third quarter, according to its most recent disclosure with the Securities and Exchange Commission. The fund bought 81,454 shares of the company's stock, valued at approximately $98,000. SG Capital Management LLC owned approximately 0.41% of DGSE Companies at the end of the most recent reporting period.
About DGSE Companies (NYSEAMERICAN:DGSE)
DGSE Companies, Inc, together with its subsidiaries, buys and sells jewelry and bullion products to individual consumers, dealers, and institutions in the United States. The company offers jewelry products, including bridal jewelry, fashion jewelry, custom-made jewelry, diamonds, and other gemstones, as well as watches and jewelry components.
See Also: Moving Average Convergence Divergence (MACD)
Receive News & Ratings for DGSE Companies Daily - Enter your email address below to receive a concise daily summary of the latest news and analysts' ratings for DGSE Companies and related companies with MarketBeat.com's FREE daily email newsletter.