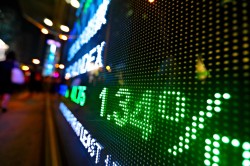 Dynacor Gold Mines Inc. (TSE:DNG)'s share price crossed above its 50-day moving average during trading on Friday . The stock has a 50-day moving average of $1.86 and traded as high as $1.86. Dynacor Gold Mines shares last traded at $1.85, with a volume of 1,987 shares traded.
The stock has a market cap of $73.04 million and a PE ratio of 18.99. The business has a 50-day moving average of C$1.86 and a 200 day moving average of C$1.77. The company has a debt-to-equity ratio of 2.58, a quick ratio of 3.48 and a current ratio of 4.99.
The business also recently disclosed a quarterly dividend, which will be paid on Thursday, October 3rd. Investors of record on Thursday, October 3rd will be given a dividend of $0.01 per share. This represents a $0.04 dividend on an annualized basis and a yield of 2.13%. The ex-dividend date of this dividend is Wednesday, September 18th. Dynacor Gold Mines's dividend payout ratio is presently 30.49%.
Dynacor Gold Mines Company Profile (TSE:DNG)
Dynacor Gold Mines Inc, through its subsidiaries, engages in processing, exploration, and development of mineral properties in Peru. The company primarily explores for gold, silver, copper, and precious metals. Its flagship property is the Tumipampa property covering an area of 9,756 hectares located in the province of Abancay, Peru.
See Also: Buyback
Receive News & Ratings for Dynacor Gold Mines Daily - Enter your email address below to receive a concise daily summary of the latest news and analysts' ratings for Dynacor Gold Mines and related companies with MarketBeat.com's FREE daily email newsletter.