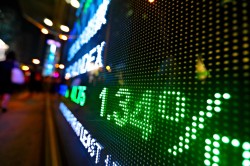 LiveRamp (NASDAQ:RAMP) will release its earnings data after the market closes on Tuesday, May 28th. Analysts expect LiveRamp to post earnings of ($0.39) per share for the quarter. Persons that wish to listen to the company's earnings conference call can do so using this link.
LiveRamp stock opened at $54.40 on Friday. LiveRamp has a 52 week low of $27.07 and a 52 week high of $63.23.
A number of research firms recently commented on RAMP. Zacks Investment Research upgraded LiveRamp from a "hold" rating to a "buy" rating and set a $61.00 price objective for the company in a research report on Tuesday, March 5th. Evercore ISI began coverage on LiveRamp in a research report on Thursday, February 28th. They set an "outperform" rating and a $70.00 price objective for the company. Four analysts have rated the stock with a buy rating, LiveRamp has an average rating of "Buy" and an average price target of $62.75.
In related news, insider Jerry C. Jones sold 14,740 shares of LiveRamp stock in a transaction dated Monday, March 11th. The stock was sold at an average price of $59.20, for a total transaction of $872,608.00. The transaction was disclosed in a legal filing with the Securities & Exchange Commission, which is available at this link.
ILLEGAL ACTIVITY WARNING: This news story was first published by The Lincolnian Online and is the property of of The Lincolnian Online. If you are viewing this news story on another website, it was stolen and reposted in violation of United States & international trademark & copyright law. The original version of this news story can be accessed at https://www.thelincolnianonline.com/2019/05/26/liveramp-ramp-scheduled-to-post-quarterly-earnings-on-tuesday.html.
LiveRamp Company Profile
LiveRamp Holdings, Inc provides identity and data connectivity for powering exceptional customer experiences. The company offers IdentityLink, an identity resolution platform that connects people, data, and devices across the physical and digital world, powering privacy-compliant, people-based marketing that allows consumers to better connect with the brands and products they love.
See Also: Google Finance Portfolio
Receive News & Ratings for LiveRamp Daily - Enter your email address below to receive a concise daily summary of the latest news and analysts' ratings for LiveRamp and related companies with MarketBeat.com's FREE daily email newsletter.