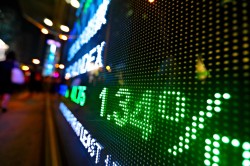 Quinn Opportunity Partners LLC decreased its stake in Rafael Holdings Inc (NYSEAMERICAN:RFL) by 7.4% in the 1st quarter, Holdings Channel reports. The firm owned 51,075 shares of the company's stock after selling 4,107 shares during the quarter. Quinn Opportunity Partners LLC's holdings in Rafael were worth $646,000 at the end of the most recent reporting period.
Separately, Tibra Equities Europe Ltd bought a new position in shares of Rafael during the first quarter valued at $299,000.
RFL stock opened at $15.66 on Friday. Rafael Holdings Inc has a 52-week low of $6.90 and a 52-week high of $19.93.
Rafael (NYSEAMERICAN:RFL) last released its quarterly earnings results on Tuesday, March 12th. The company reported ($0.08) earnings per share (EPS) for the quarter. The firm had revenue of $1.02 million for the quarter.
TRADEMARK VIOLATION WARNING: "Quinn Opportunity Partners LLC Reduces Position in Rafael Holdings Inc (RFL)" was originally reported by The Lincolnian Online and is the property of of The Lincolnian Online. If you are reading this story on another site, it was copied illegally and republished in violation of U.S. & international copyright & trademark laws. The correct version of this story can be viewed at https://www.thelincolnianonline.com/2019/05/17/quinn-opportunity-partners-llc-reduces-position-in-rafael-holdings-inc-rfl.html.
Rafael Profile
Rafael Holdings, Inc holds commercial real estate assets. The company, through its subsidiaries, engages in the development and commercialization of therapies that exploit the metabolic differences between normal cells and cancer cells. Rafael Holdings, Inc is headquartered in Newark, New Jersey.
Further Reading: How Important is Technical Analysis of Stocks
Want to see what other hedge funds are holding RFL? Visit HoldingsChannel.com to get the latest 13F filings and insider trades for Rafael Holdings Inc (NYSEAMERICAN:RFL).
Receive News & Ratings for Rafael Daily - Enter your email address below to receive a concise daily summary of the latest news and analysts' ratings for Rafael and related companies with MarketBeat.com's FREE daily email newsletter.