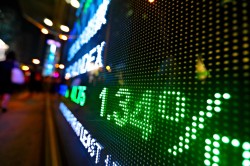 Rimini Street Inc (NASDAQ:RMNI) SVP Thomas C. Shay sold 15,000 shares of the business's stock in a transaction dated Friday, January 11th. The shares were sold at an average price of $5.42, for a total transaction of $81,300.00. The transaction was disclosed in a document filed with the Securities & Exchange Commission, which is available at the SEC website.
NASDAQ:RMNI traded up $0.26 on Friday, hitting $5.58. The stock had a trading volume of 19,636 shares, compared to its average volume of 18,438. Rimini Street Inc has a 1-year low of $4.00 and a 1-year high of $8.94.
Rimini Street (NASDAQ:RMNI) last posted its earnings results on Thursday, November 8th. The company reported $0.10 earnings per share for the quarter, beating the consensus estimate of $0.02 by $0.08. The firm had revenue of $62.63 million during the quarter. Equities analysts expect that Rimini Street Inc will post -0.27 EPS for the current fiscal year.
Several institutional investors have recently added to or reduced their stakes in RMNI. Bank of New York Mellon Corp purchased a new stake in shares of Rimini Street in the 2nd quarter valued at approximately $116,000. Schwab Charles Investment Management Inc. purchased a new stake in Rimini Street during the 2nd quarter worth approximately $124,000. BlackRock Inc. purchased a new stake in Rimini Street during the 2nd quarter worth approximately $2,734,000. Cowen Inc. increased its stake in Rimini Street by 48.6% during the 2nd quarter. Cowen Inc. now owns 766,778 shares of the company's stock worth $5,023,000 after buying an additional 250,763 shares during the period. Finally, Northern Trust Corp purchased a new stake in Rimini Street during the 2nd quarter worth approximately $568,000. 43.40% of the stock is currently owned by institutional investors and hedge funds.
Several research firms have weighed in on RMNI. Roth Capital began coverage on shares of Rimini Street in a report on Wednesday, December 19th. They issued a "buy" rating and a $10.00 target price on the stock. Zacks Investment Research upgraded shares of Rimini Street from a "hold" rating to a "buy" rating and set a $5.75 target price on the stock in a report on Thursday, November 29th.
TRADEMARK VIOLATION WARNING: This article was first reported by The Lincolnian Online and is the property of of The Lincolnian Online. If you are viewing this article on another site, it was copied illegally and reposted in violation of US & international copyright & trademark laws. The correct version of this article can be viewed at https://www.thelincolnianonline.com/2019/01/12/rimini-street-inc-rmni-svp-thomas-c-shay-sells-15000-shares-of-stock.html.
Rimini Street Company Profile
Rimini Street, Inc provides enterprise software products and services for various industries. The company offers third-party support for Oracle and SAP software products. It sells its solutions primarily through direct sales organizations in North America, Latin America, Europe, Africa, the Middle East, Asia, and the Asia-Pacific.
Recommended Story: What is the S&P 500 Index?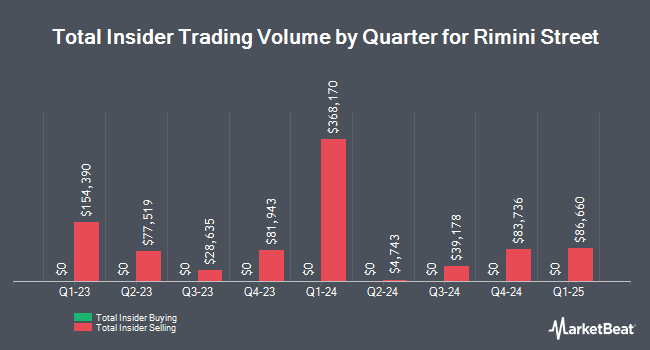 Receive News & Ratings for Rimini Street Daily - Enter your email address below to receive a concise daily summary of the latest news and analysts' ratings for Rimini Street and related companies with MarketBeat.com's FREE daily email newsletter.