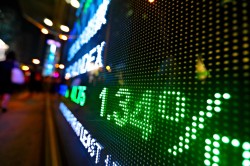 ValuEngine cut shares of Pioneer Power Solutions (NASDAQ:PPSI) from a sell rating to a strong sell rating in a report published on Friday morning.
Shares of PPSI traded down $0.33 during mid-day trading on Friday, hitting $5.17. 736 shares of the company's stock were exchanged, compared to its average volume of 2,797. The stock has a market capitalization of $47.99 million, a PE ratio of 6.89 and a beta of 1.52. Pioneer Power Solutions has a fifty-two week low of $4.40 and a fifty-two week high of $7.95. The company has a debt-to-equity ratio of 0.19, a quick ratio of 0.48 and a current ratio of 0.97.
Pioneer Power Solutions (NASDAQ:PPSI) last issued its quarterly earnings results on Thursday, November 8th. The company reported $0.27 earnings per share (EPS) for the quarter, topping the Thomson Reuters' consensus estimate of $0.14 by $0.13. The business had revenue of $25.96 million for the quarter, compared to analysts' expectations of $26.90 million. Pioneer Power Solutions had a negative net margin of 11.61% and a positive return on equity of 33.32%. On average, sell-side analysts predict that Pioneer Power Solutions will post 0.32 earnings per share for the current year.
An institutional investor recently raised its position in Pioneer Power Solutions stock. North Star Investment Management Corp. boosted its position in Pioneer Power Solutions, Inc. (NASDAQ:PPSI) by 17.3% during the 4th quarter, according to the company in its most recent disclosure with the Securities & Exchange Commission. The institutional investor owned 645,149 shares of the company's stock after acquiring an additional 95,126 shares during the quarter. North Star Investment Management Corp. owned 7.39% of Pioneer Power Solutions worth $3,387,000 at the end of the most recent quarter. 24.44% of the stock is currently owned by institutional investors.
Pioneer Power Solutions Company Profile
Pioneer Power Solutions, Inc manufactures, sells and services a range of electrical transmission, distribution and on-site power generation equipment in the field of utility, industrial, commercial original equipment manufacturer, and in critical power markets. It operates through the Transmission and Distribution Solutions, and Critical Power Solutions segments.
Recommended Story: Why do companies engage in swaps?
To view ValuEngine's full report, visit ValuEngine's official website.
Receive News & Ratings for Pioneer Power Solutions Daily - Enter your email address below to receive a concise daily summary of the latest news and analysts' ratings for Pioneer Power Solutions and related companies with MarketBeat.com's FREE daily email newsletter.