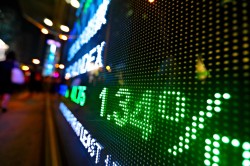 Northern Trust Corp increased its stake in shares of Value Line, Inc. (NASDAQ:VALU) by 35.6% during the 2nd quarter, according to the company in its most recent 13F filing with the Securities & Exchange Commission. The institutional investor owned 22,747 shares of the financial services provider's stock after buying an additional 5,967 shares during the period. Northern Trust Corp owned 0.23% of Value Line worth $539,000 at the end of the most recent quarter.
Separately, BlackRock Inc. lifted its position in Value Line by 28.5% during the 2nd quarter. BlackRock Inc. now owns 111,567 shares of the financial services provider's stock worth $2,644,000 after buying an additional 24,747 shares in the last quarter. 7.89% of the stock is currently owned by hedge funds and other institutional investors.
Shares of NASDAQ VALU opened at $26.38 on Friday. The stock has a market cap of $252.02 million, a P/E ratio of 26.01 and a beta of 0.77. Value Line, Inc. has a 12-month low of $17.30 and a 12-month high of $30.64.
Value Line (NASDAQ:VALU) last issued its quarterly earnings results on Wednesday, September 12th. The financial services provider reported $0.32 earnings per share (EPS) for the quarter. Value Line had a net margin of 43.50% and a return on equity of 22.52%. The business had revenue of $8.97 million for the quarter.
The firm also recently announced a quarterly dividend, which was paid on Friday, November 9th. Shareholders of record on Monday, October 29th were given a dividend of $0.19 per share. The ex-dividend date of this dividend was Friday, October 26th. This represents a $0.76 dividend on an annualized basis and a yield of 2.88%.
COPYRIGHT VIOLATION WARNING: This news story was reported by The Lincolnian Online and is the sole property of of The Lincolnian Online. If you are accessing this news story on another domain, it was illegally stolen and republished in violation of international copyright laws. The legal version of this news story can be read at https://www.thelincolnianonline.com/2018/12/08/northern-trust-corp-raises-position-in-value-line-inc-valu.html.
About Value Line
Value Line, Inc, together with its subsidiaries, produces and sells investment periodicals and related publications primarily in the United States. Its investment periodicals and related publications cover a range of investments, including stocks, mutual funds, exchange traded funds (ETFs), options, and convertible securities.
Read More: How Do You Calculate Return on Investment (ROI)?
Receive News & Ratings for Value Line Daily - Enter your email address below to receive a concise daily summary of the latest news and analysts' ratings for Value Line and related companies with MarketBeat.com's FREE daily email newsletter.