Shore Capital reissued their under review rating on shares of Greencore Group (LON:GNC) in a research note published on Tuesday morning.
GNC has been the subject of a number of other research reports. Jefferies Financial Group increased their price objective on shares of Greencore Group from GBX 205 ($2.68) to GBX 245 ($3.20) and gave the company a buy rating in a research note on Thursday, October 25th. Peel Hunt dropped their price objective on shares of Greencore Group from GBX 205 ($2.68) to GBX 170 ($2.22) and set a hold rating for the company in a research note on Monday, November 19th. Finally, Kepler Capital Markets restated a buy rating on shares of Greencore Group in a research note on Tuesday, October 16th. Three analysts have rated the stock with a hold rating and five have given a buy rating to the company. The company has a consensus rating of Buy and an average target price of GBX 216.43 ($2.83).
Shares of GNC stock opened at GBX 180.70 ($2.36) on Tuesday. Greencore Group has a 52-week low of GBX 120 ($1.57) and a 52-week high of GBX 263 ($3.44).
The firm also recently disclosed a dividend, which will be paid on Tuesday, February 5th. Stockholders of record on Thursday, January 10th will be paid a GBX 3.37 ($0.04) dividend. This is a boost from Greencore Group's previous dividend of $2.20. The ex-dividend date is Thursday, January 10th. This represents a dividend yield of 1.9%.
About Greencore Group
Greencore Group plc produces and sells various food products primarily in the United Kingdom and the United States. It operates through Convenience Foods UK & Ireland, Convenience Foods US, and Ingredients and Property segments. The company provides sandwiches, wraps, rolls, sub-rolls, flatbreads, baguettes, bagels, prepared salads, and sushi products; and prepared meals, such as chilled ready meals, chilled sauces and soups, and quiches.
Further Reading: What is a Call Option?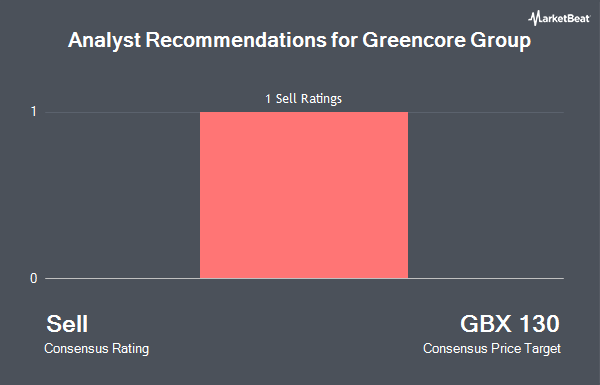 Receive News & Ratings for Greencore Group Daily - Enter your email address below to receive a concise daily summary of the latest news and analysts' ratings for Greencore Group and related companies with MarketBeat.com's FREE daily email newsletter.