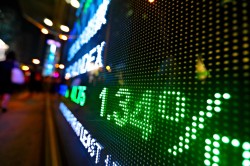 Canaccord Genuity reiterated their buy rating on shares of Kinaxis Inc (TSE) (NYSE:KXS) in a research note issued to investors on Friday. The firm currently has a $97.50 price target on the stock.
"Kinaxis reported disappointing Q3 results, leaving room for doubt ahead of the Q4 print and 2019 full year guide. A miss in the current environment will likely be met with a sharp sell-off which we believe is a buying opportunity. Management indicated that the total subscription revenue miss ($27.7M vs. CG est. C$28.2M) was attributable to "late stage deals slipping outside of Q3". Nonetheless, Kinaxis remains confident on an acceleration in growth in 2019, albeit unquantified. We expect a return to 25%+ subscription growth alongside 25%+ EBITDA margin, the company's historical target. Kinaxis has a small number (CG est. ~135) of customers who are signed up to large 3-5 year subscription contracts (average > C$1M/year)."," the firm's analyst commented.
Featured Article: What does cost of debt say about a company's financial health?
Receive News & Ratings for Kinaxis Inc (TSE) Daily - Enter your email address below to receive a concise daily summary of the latest news and analysts' ratings for Kinaxis Inc (TSE) and related companies with MarketBeat.com's FREE daily email newsletter.