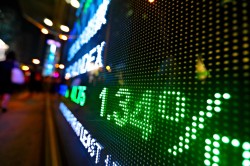 Americas Silver Corp (TSE:USA) insider Darren John Blasutti bought 5,000 shares of the stock in a transaction on Thursday, November 8th. The stock was purchased at an average cost of C$2.55 per share, with a total value of C$12,750.00.
USA stock traded down C$0.03 during midday trading on Friday, hitting C$2.49. The stock had a trading volume of 40,500 shares, compared to its average volume of 38,071. The company has a quick ratio of 1.14, a current ratio of 1.89 and a debt-to-equity ratio of 14.04. Americas Silver Corp has a 12-month low of C$2.42 and a 12-month high of C$5.74.
Americas Silver (TSE:USA) last released its earnings results on Monday, August 13th. The company reported C$0.04 EPS for the quarter, missing the Thomson Reuters' consensus estimate of C$0.06 by C($0.02). The business had revenue of C$22.39 million for the quarter, compared to analysts' expectations of C$35.11 million. On average, sell-side analysts anticipate that Americas Silver Corp will post 0.109999999194139 earnings per share for the current fiscal year.
WARNING: "Insider Buying: Americas Silver Corp (USA) Insider Acquires 5,000 Shares of Stock" was posted by The Lincolnian Online and is the property of of The Lincolnian Online. If you are viewing this article on another site, it was illegally copied and reposted in violation of US & international trademark & copyright laws. The correct version of this article can be read at https://www.thelincolnianonline.com/2018/11/10/insider-buying-americas-silver-corp-usa-insider-acquires-5000-shares-of-stock.html.
About Americas Silver
Americas Silver Corporation engages in the acquisition, evaluation, exploration, development, and operation of precious metals and polymetallic mineral properties in the Americas. It principally owns 100% interests in the Nuestra Señora silver-zinc-copper-lead mine, San Rafael silver-zinc-lead mine, and Zone 120 silver-copper exploration project located in Sinaloa, Mexico.
See Also: How Buying a Call Option Works
Receive News & Ratings for Americas Silver Daily - Enter your email address below to receive a concise daily summary of the latest news and analysts' ratings for Americas Silver and related companies with MarketBeat.com's FREE daily email newsletter.