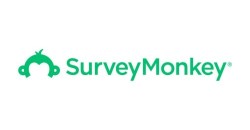 JPMorgan Chase & Co. started coverage on shares of SVMK (NASDAQ:SVMK) in a report published on Monday morning, Marketbeat Ratings reports. The brokerage issued an overweight rating and a $15.00 price objective on the stock.
Separately, UBS Group began coverage on shares of SVMK in a research report on Monday. They set a neutral rating and a $15.00 price target on the stock. Two equities research analysts have rated the stock with a hold rating and four have assigned a buy rating to the company. The company currently has a consensus rating of Buy and a consensus target price of $15.17.
Shares of SVMK stock opened at $11.63 on Monday. SVMK has a one year low of $11.31 and a one year high of $20.00.
In related news, Director Ryan Finley purchased 80,000 shares of SVMK stock in a transaction dated Friday, September 28th. The shares were acquired at an average price of $12.00 per share, with a total value of $960,000.00. The purchase was disclosed in a document filed with the Securities & Exchange Commission, which is accessible through this hyperlink.
SVMK Company Profile
SurveyMonkey Inc develops online survey software to Fortune 100 companies, other businesses, academic institutions, organizations, and individuals worldwide. It offers SurveyMonkey that enables users to design and send professional surveys, and perform data analysis, as well as support various projects, teams, and organizations; SurveyMonkey CX, a Net Promoter Score (NPS) solution to collect, understand, and act on customer feedback; and Wufoo, which helps users to create contact forms, online surveys, and invitations.
Featured Article: How dollar cost averaging works

Receive News & Ratings for SVMK Daily - Enter your email address below to receive a concise daily summary of the latest news and analysts' ratings for SVMK and related companies with MarketBeat.com's FREE daily email newsletter.