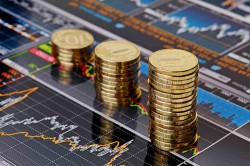 Bar Harbor Bankshares (NYSEAMERICAN:BHB) announced a quarterly dividend on Wednesday, October 17th, Wall Street Journal reports. Investors of record on Wednesday, November 14th will be given a dividend of 0.20 per share by the financial services provider on Friday, December 14th. This represents a $0.80 annualized dividend and a dividend yield of 3.05%. The ex-dividend date of this dividend is Tuesday, November 13th.
Bar Harbor Bankshares has increased its dividend by an average of 10.5% annually over the last three years and has increased its dividend every year for the last 8 years. Bar Harbor Bankshares has a payout ratio of 24.8% indicating that its dividend is sufficiently covered by earnings.
NYSEAMERICAN BHB opened at $26.26 on Thursday. Bar Harbor Bankshares has a 1 year low of $25.50 and a 1 year high of $32.48.
Bar Harbor Bankshares (NYSEAMERICAN:BHB) last posted its quarterly earnings data on Thursday, July 19th. The financial services provider reported $0.56 earnings per share (EPS) for the quarter. The business had revenue of $30.11 million during the quarter. Bar Harbor Bankshares had a net margin of 35.35% and a return on equity of 12.02%.
In related news, Director Stephen R. Theroux sold 1,200 shares of the company's stock in a transaction on Wednesday, August 29th. The shares were sold at an average price of $29.30, for a total transaction of $35,160.00. The transaction was disclosed in a filing with the Securities & Exchange Commission, which is available through this link. Over the last ninety days, insiders have purchased 140 shares of company stock valued at $4,064.
Bar Harbor Bankshares Company Profile
Bar Harbor Bankshares operates as a bank holding company for Bar Harbor Bank & Trust that provides commercial, retail, and wealth management banking products and services. It offers various deposit products, including interest-bearing and non-interest-bearing demand accounts, NOW accounts, time deposits, and checking, savings, and money market accounts, as well as certificates of deposit.
Recommended Story: How is the discount rate different from the Federal Funds rate?

Receive News & Ratings for Bar Harbor Bankshares Daily - Enter your email address below to receive a concise daily summary of the latest news and analysts' ratings for Bar Harbor Bankshares and related companies with MarketBeat.com's FREE daily email newsletter.