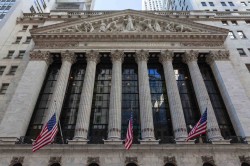 Alliance One International (NYSE:PYX)'s stock had its "buy" rating reiterated by equities research analysts at Cann in a report issued on Thursday, The Fly reports. The analysts noted that the move was a valuation call.
Separately, TheStreet raised Alliance One International from a "d+" rating to a "c" rating in a report on Wednesday, September 12th.
Shares of NYSE PYX opened at $43.05 on Thursday. Alliance One International has a 12-month low of $10.35 and a 12-month high of $52.43. The company has a market cap of $208.01 million, a PE ratio of 19.01 and a beta of 0.36. The company has a debt-to-equity ratio of 3.24, a current ratio of 1.82 and a quick ratio of 0.70.
Alliance One International (NYSE:PYX) last announced its earnings results on Thursday, August 2nd. The company reported ($0.08) EPS for the quarter. Alliance One International had a return on equity of 4.29% and a net margin of 4.53%. The firm had revenue of $290.99 million for the quarter.
About Alliance One International
Alliance One International, Inc engages in purchasing, processing, selling, and storing tobacco and other specialty products. It operates through the North America and Other Regions geographical segment. The company was founded on May 13, 2005 and is headquartered in Morrisville, NC.
See Also: Stop Order Uses For Individual Investors

Receive News & Ratings for Alliance One International Daily - Enter your email address below to receive a concise daily summary of the latest news and analysts' ratings for Alliance One International and related companies with MarketBeat.com's FREE daily email newsletter.