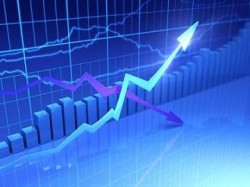 Numis Securities restated their buy rating on shares of Hvivo (LON:HVO) in a research report released on Monday. They currently have a GBX 100 ($1.31) price target on the stock.
Separately, Barclays raised shares of Hvivo to an overweight rating in a research note on Wednesday, September 19th.
Shares of Hvivo stock opened at GBX 60.99 ($0.80) on Monday. Hvivo has a twelve month low of GBX 50 ($0.65) and a twelve month high of GBX 136.89 ($1.79).
In other Hvivo news, insider Trevor Phillips acquired 23,500 shares of Hvivo stock in a transaction that occurred on Thursday, August 9th. The shares were bought at an average price of GBX 65 ($0.85) per share, with a total value of £15,275 ($19,959.49). Also, insider James Winschel purchased 6,420 shares of the business's stock in a transaction on Monday, October 8th. The shares were purchased at an average cost of GBX 62 ($0.81) per share, for a total transaction of £3,980.40 ($5,201.10).
Hvivo Company Profile
hVIVO plc, a specialty biopharma company, provides medical and scientific research services in the United Kingdom, the United States, and Europe. The company is developing a human-based analytical platform to accelerate drug discovery and development in respiratory and infectious diseases, including influenza virus, respiratory syncytial virus, asthma exacerbation, and human rhinovirus.
See Also: Dividend Aristocrat Index
Receive News & Ratings for Hvivo Daily - Enter your email address below to receive a concise daily summary of the latest news and analysts' ratings for Hvivo and related companies with MarketBeat.com's FREE daily email newsletter.