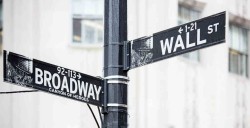 Hvivo PLC (LON:HVO)'s share price rose 8.5% during mid-day trading on Monday following insider buying activity. The company traded as high as GBX 65.95 ($0.86) and last traded at GBX 63.50 ($0.83). Approximately 198,213 shares changed hands during trading, an increase of 404,416% from the average daily volume of 49 shares. The stock had previously closed at GBX 58.50 ($0.76).
Specifically, insider James Winschel bought 6,420 shares of the firm's stock in a transaction on Monday, October 8th. The shares were bought at an average cost of GBX 62 ($0.81) per share, for a total transaction of £3,980.40 ($5,201.10). Also, insider Trevor Phillips bought 23,500 shares of the firm's stock in a transaction on Thursday, August 9th. The stock was purchased at an average price of GBX 65 ($0.85) per share, for a total transaction of £15,275 ($19,959.49).
Several equities analysts have weighed in on HVO shares. Numis Securities reiterated a "buy" rating and issued a GBX 55 ($0.72) target price on shares of Hvivo in a report on Monday, June 18th. Barclays upgraded shares of Hvivo to an "overweight" rating in a report on Wednesday, September 19th.
About Hvivo (LON:HVO)
hVIVO plc, a specialty biopharma company, provides medical and scientific research services in the United Kingdom, the United States, and Europe. The company is developing a human-based analytical platform to accelerate drug discovery and development in respiratory and infectious diseases, including influenza virus, respiratory syncytial virus, asthma exacerbation, and human rhinovirus.
Recommended Story: Book Value Per Share in Stock Trading
Receive News & Ratings for Hvivo Daily - Enter your email address below to receive a concise daily summary of the latest news and analysts' ratings for Hvivo and related companies with MarketBeat.com's FREE daily email newsletter.