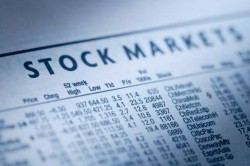 Cloudcall Group PLC (LON:CALL) insider Paul Williams purchased 10,000 shares of the stock in a transaction on Monday, October 8th. The stock was acquired at an average cost of GBX 109 ($1.42) per share, for a total transaction of £10,900 ($14,242.78).
LON:CALL opened at GBX 109 ($1.42) on Tuesday. Cloudcall Group PLC has a twelve month low of GBX 85.60 ($1.12) and a twelve month high of GBX 178.10 ($2.33).
Cloudcall Group Company Profile
Cloudcall Group plc, a software company, designs, develops, and operates integrated communications services for customer relationship management systems in North America, the United Kingdom, and Europe. The company provides a suite of cloud-based integrated software and telephony products and services under the CloudCall name.
Featured Story: How is the S&P 500 index different from the DJIA?
Receive News & Ratings for Cloudcall Group Daily - Enter your email address below to receive a concise daily summary of the latest news and analysts' ratings for Cloudcall Group and related companies with MarketBeat.com's FREE daily email newsletter.