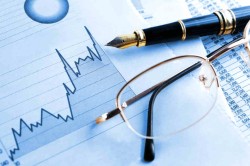 Tower Research Capital LLC TRC decreased its stake in shares of ProShares UltraPro MidCap400 (NYSEARCA:UMDD) by 40.0% in the second quarter, according to the company in its most recent Form 13F filing with the SEC. The fund owned 1,175 shares of the company's stock after selling 782 shares during the quarter. Tower Research Capital LLC TRC owned about 0.39% of ProShares UltraPro MidCap400 worth $143,000 at the end of the most recent quarter.
Separately, UBS Group AG lifted its position in ProShares UltraPro MidCap400 by 616.6% during the first quarter. UBS Group AG now owns 1,641 shares of the company's stock valued at $179,000 after purchasing an additional 1,412 shares during the last quarter.
UMDD stock opened at $121.35 on Monday. ProShares UltraPro MidCap400 has a 52 week low of $91.52 and a 52 week high of $138.31.
The firm also recently disclosed a quarterly dividend, which was paid on Wednesday, October 3rd. Shareholders of record on Thursday, September 27th were given a dividend of $0.0283 per share. The ex-dividend date was Wednesday, September 26th. This represents a $0.11 annualized dividend and a yield of 0.09%.
ProShares UltraPro MidCap400 Company Profile
ProShares UltraPro MidCap400 (the Fund), seeks daily investment results, which correspond to triple (300%) the daily performance of the S&P MidCap 400 Index (the Index). The Index is used measure of mid-size company United States stock market performance. Companies are selected for inclusion in the Index by Standard & Poor's based on adequate liquidity, appropriate market capitalization, financial viability and public float.
Further Reading: Marijuana Stocks Future Looks Bright
Want to see what other hedge funds are holding UMDD? Visit HoldingsChannel.com to get the latest 13F filings and insider trades for ProShares UltraPro MidCap400 (NYSEARCA:UMDD).
Receive News & Ratings for ProShares UltraPro MidCap400 Daily - Enter your email address below to receive a concise daily summary of the latest news and analysts' ratings for ProShares UltraPro MidCap400 and related companies with MarketBeat.com's FREE daily email newsletter.