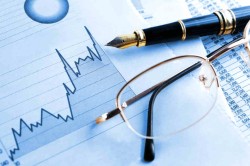 PIGEON Corp/ADR (OTCMKTS:PGENY) – Investment analysts at Jefferies Financial Group issued their Q3 2019 EPS estimates for PIGEON Corp/ADR in a research note issued on Thursday, October 4th. Jefferies Financial Group analyst M. Miyasako expects that the company will post earnings of $0.08 per share for the quarter. Jefferies Financial Group also issued estimates for PIGEON Corp/ADR's Q4 2019 earnings at $0.06 EPS, FY2019 earnings at $0.30 EPS, FY2020 earnings at $0.34 EPS and FY2021 earnings at $0.38 EPS.
PGENY stock opened at $13.57 on Monday. The stock has a market cap of $6.86 billion, a PE ratio of 52.19, a P/E/G ratio of 4.42 and a beta of -0.79. PIGEON Corp/ADR has a 1 year low of $8.25 and a 1 year high of $14.38.
About PIGEON Corp/ADR
Pigeon Corporation manufactures, sells, imports, and exports baby and child-care products, maternity items, women's care products, home healthcare products, elder care products, etc. in Japan and internationally. The company operates through Domestic Baby & Mother Care Business, Child Care Service Business, Health & Elder Care Business, Overseas Business, China Business, and Other segments.
Further Reading: Stock Symbols Definition, Examples, Lookup
Receive News & Ratings for PIGEON Corp/ADR Daily - Enter your email address below to receive a concise daily summary of the latest news and analysts' ratings for PIGEON Corp/ADR and related companies with MarketBeat.com's FREE daily email newsletter.