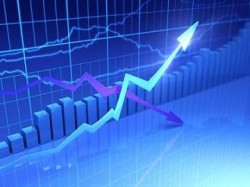 Numis Securities reaffirmed their buy rating on shares of Bigblu Broadband (LON:BBB) in a research note released on Friday morning.
Shares of LON:BBB opened at GBX 111 ($1.45) on Friday.
In other news, insider Michael Tobin purchased 8,770 shares of the firm's stock in a transaction dated Thursday, August 30th. The shares were acquired at an average price of GBX 114 ($1.48) per share, with a total value of £9,997.80 ($13,023.06).
About Bigblu Broadband
Bigblu Broadband plc provides satellite and wireless broadband telecommunications and related products and services in the United Kingdom, the Nordics, rest of Europe, and Australia. It offers rural, last-mile, and emergency communication services via satellite, wireless, and associated technologies; and fiber alternatives.
Featured Article: Technical Analysis of Stocks, How Can It Help
Receive News & Ratings for Bigblu Broadband Daily - Enter your email address below to receive a concise daily summary of the latest news and analysts' ratings for Bigblu Broadband and related companies with MarketBeat.com's FREE daily email newsletter.