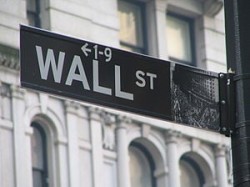 Research analysts at Goldman Sachs Group began coverage on shares of NIO (NYSE:NIO) in a research report issued on Monday, The Fly reports. The brokerage set a "neutral" rating on the stock.
NIO has been the topic of a number of other reports. Sanford C. Bernstein began coverage on NIO in a research report on Thursday, September 13th. They issued an "underperform" rating and a $4.20 target price on the stock. Deutsche Bank began coverage on NIO in a research report on Monday. They issued a "buy" rating and a $10.00 target price on the stock.
NYSE NIO opened at $6.26 on Monday. NIO has a fifty-two week low of $5.35 and a fifty-two week high of $13.80.
NIO Company Profile
NIO LIMITED manufactures and markets electric vehicles. The company offers electric cars under EP9, EVE, and ES8 brand names. The company was formerly known as NextEV Limited. NIO LIMITED was founded in 2014 and is headquartered in Shanghai, China with additional offices in San Jose, California; Munich, Germany; and London, United Kingdom.
Further Reading: The Discount Rate – What You Need to Know

Receive News & Ratings for NIO Daily - Enter your email address below to receive a concise daily summary of the latest news and analysts' ratings for NIO and related companies with MarketBeat.com's FREE daily email newsletter.