Aimmune Therapeutics (NASDAQ:AIMT) issued its quarterly earnings results on Wednesday. The biotechnology company reported ($0.91) earnings per share (EPS) for the quarter, missing the Thomson Reuters' consensus estimate of ($0.86) by ($0.05), Briefing.com reports.
Shares of AIMT opened at $28.47 on Friday. Aimmune Therapeutics has a twelve month low of $18.41 and a twelve month high of $42.00.
In other Aimmune Therapeutics news, insider Stephen George Dilly sold 165,374 shares of Aimmune Therapeutics stock in a transaction that occurred on Tuesday, June 5th. The stock was sold at an average price of $32.14, for a total value of $5,315,120.36. Following the sale, the insider now owns 376,505 shares of the company's stock, valued at approximately $12,100,870.70. The sale was disclosed in a filing with the Securities & Exchange Commission, which is available through the SEC website. Also, CFO Eric Bjerkholt acquired 1,600 shares of the stock in a transaction on Wednesday, June 13th. The stock was acquired at an average cost of $30.41 per share, for a total transaction of $48,656.00. The disclosure for this purchase can be found here. Insiders sold a total of 364,493 shares of company stock worth $11,580,119 in the last ninety days. 24.56% of the stock is owned by corporate insiders.
Several brokerages recently issued reports on AIMT. Zacks Investment Research upgraded Aimmune Therapeutics from a "sell" rating to a "hold" rating in a research report on Tuesday, July 24th. BidaskClub lowered Aimmune Therapeutics from a "buy" rating to a "hold" rating in a report on Wednesday, June 6th. Credit Suisse Group set a $47.00 price objective on Aimmune Therapeutics and gave the company a "buy" rating in a report on Tuesday, June 12th. Piper Jaffray Companies began coverage on Aimmune Therapeutics in a report on Friday, May 18th. They issued an "overweight" rating and a $30.01 price objective on the stock. Finally, Wedbush reaffirmed an "outperform" rating and issued a $72.00 price objective on shares of Aimmune Therapeutics in a report on Thursday, May 10th. Two investment analysts have rated the stock with a hold rating, eight have issued a buy rating and one has issued a strong buy rating to the company. Aimmune Therapeutics has an average rating of "Buy" and an average price target of $53.67.
About Aimmune Therapeutics
Aimmune Therapeutics, Inc, a clinical-stage biopharmaceutical company, develops and commercializes product candidates for the treatment of peanut and other food allergies. Its lead Characterized Oral Desensitization ImmunoTherapy product candidate is AR101, an investigational biologic for the treatment of patients with peanut allergy.
Featured Article: Diversification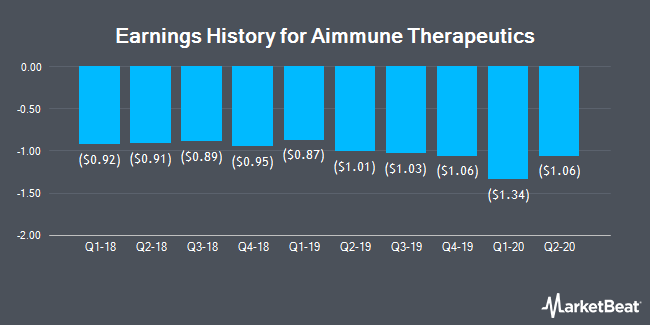 Receive News & Ratings for Aimmune Therapeutics Daily - Enter your email address below to receive a concise daily summary of the latest news and analysts' ratings for Aimmune Therapeutics and related companies with MarketBeat.com's FREE daily email newsletter.