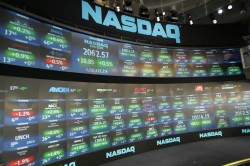 RF Industries, Ltd. (NASDAQ:RFIL) Director Howard F. Hill sold 12,000 shares of the firm's stock in a transaction dated Friday, June 15th. The shares were sold at an average price of $8.20, for a total value of $98,400.00. Following the completion of the transaction, the director now owns 228,221 shares in the company, valued at approximately $1,871,412.20. The transaction was disclosed in a document filed with the Securities & Exchange Commission, which can be accessed through this hyperlink.
RF Industries stock traded up $0.20 during mid-day trading on Monday, hitting $7.85. The stock had a trading volume of 149,300 shares, compared to its average volume of 140,554. The stock has a market cap of $70.07 million, a price-to-earnings ratio of 17.39 and a beta of 0.23. RF Industries, Ltd. has a 12 month low of $1.60 and a 12 month high of $8.95.
RF Industries (NASDAQ:RFIL) last posted its quarterly earnings results on Monday, June 11th. The electronics maker reported $0.34 earnings per share (EPS) for the quarter. The business had revenue of $22.38 million for the quarter. RF Industries had a return on equity of 18.45% and a net margin of 8.41%.
The company also recently declared a quarterly dividend, which will be paid on Sunday, July 15th. Investors of record on Saturday, June 30th will be issued a $0.02 dividend. This represents a $0.08 annualized dividend and a yield of 1.02%. The ex-dividend date of this dividend is Thursday, June 28th.
An institutional investor recently raised its position in RF Industries stock. Renaissance Technologies LLC grew its stake in shares of RF Industries, Ltd. (NASDAQ:RFIL) by 4.0% during the fourth quarter, according to the company in its most recent disclosure with the Securities and Exchange Commission. The fund owned 680,853 shares of the electronics maker's stock after buying an additional 26,453 shares during the period. Renaissance Technologies LLC owned approximately 7.68% of RF Industries worth $1,838,000 as of its most recent filing with the Securities and Exchange Commission. 18.98% of the stock is owned by hedge funds and other institutional investors.
RF Industries Company Profile
RF Industries, Ltd., together with its subsidiaries, designs, manufactures, and markets interconnect products and systems in the United States and internationally. The company's RF Connector and Cable Assembly division designs, manufactures, and distributes coaxial connectors and cable assemblies that are integrated with coaxial connectors.
Receive News & Ratings for RF Industries Daily - Enter your email address below to receive a concise daily summary of the latest news and analysts' ratings for RF Industries and related companies with MarketBeat.com's FREE daily email newsletter.