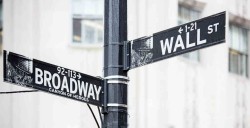 Nuveen Senior Income Fund (NYSE:NSL) declared a monthly dividend on Monday, June 4th, Wall Street Journal reports. Stockholders of record on Friday, June 15th will be paid a dividend of 0.0335 per share by the investment management company on Monday, July 2nd. This represents a $0.40 annualized dividend and a dividend yield of 6.28%. The ex-dividend date of this dividend is Thursday, June 14th.
Nuveen Senior Income Fund has increased its dividend payment by an average of 3.7% annually over the last three years.
Shares of Nuveen Senior Income Fund remained flat at $$6.40 on Friday, MarketBeat reports. 89,654 shares of the company traded hands, compared to its average volume of 98,371. Nuveen Senior Income Fund has a fifty-two week low of $6.28 and a fifty-two week high of $6.89.
About Nuveen Senior Income Fund
Nuveen Senior Income Fund is a diversified, closed-end management investment fund. The Fund's investment objective is to achieve a high level of current income, consistent with capital preservation by investing primarily in adjustable rate United States dollar-denominated secured Senior Loans. The Fund focuses on investing in industries, including media, software, food and staples retailing, health care equipment and supplies, and hotels restaurants and leisure.
Receive News & Ratings for Nuveen Senior Income Fund Daily - Enter your email address below to receive a concise daily summary of the latest news and analysts' ratings for Nuveen Senior Income Fund and related companies with MarketBeat.com's FREE daily email newsletter.