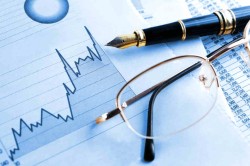 Cannell Peter B & Co. Inc. lessened its holdings in shares of Pope Resources common stock (NASDAQ:POPE) by 42.5% in the first quarter, according to its most recent filing with the SEC. The firm owned 18,250 shares of the construction company's stock after selling 13,513 shares during the quarter. Cannell Peter B & Co. Inc. owned about 0.42% of Pope Resources common stock worth $1,278,000 as of its most recent SEC filing.
Separately, Osterweis Capital Management Inc. purchased a new position in Pope Resources common stock in the fourth quarter valued at about $1,863,000. Institutional investors and hedge funds own 13.47% of the company's stock.
Shares of POPE traded down $1.50 during trading hours on Thursday, hitting $72.50. 600 shares of the company were exchanged, compared to its average volume of 1,562. Pope Resources common stock has a 52 week low of $66.60 and a 52 week high of $79.50. The company has a debt-to-equity ratio of 0.44, a quick ratio of 2.15 and a current ratio of 2.15. The company has a market cap of $317.82 million, a PE ratio of 15.71 and a beta of 0.21.
Pope Resources common stock (NASDAQ:POPE) last posted its quarterly earnings results on Monday, May 7th. The construction company reported $1.31 EPS for the quarter. Pope Resources common stock had a return on equity of 7.85% and a net margin of 18.81%. The firm had revenue of $25.00 million during the quarter.
The business also recently announced a quarterly dividend, which will be paid on Friday, June 15th. Stockholders of record on Friday, June 1st will be issued a $0.70 dividend. The ex-dividend date of this dividend is Thursday, May 31st. This represents a $2.80 dividend on an annualized basis and a dividend yield of 3.86%.
In related news, VP Jonathan P. Rose sold 500 shares of the stock in a transaction that occurred on Wednesday, March 21st. The stock was sold at an average price of $71.00, for a total transaction of $35,500.00. Following the sale, the vice president now directly owns 7,918 shares in the company, valued at approximately $562,178. The transaction was disclosed in a filing with the SEC, which can be accessed through this hyperlink. 11.20% of the stock is owned by corporate insiders.
Pope Resources common stock Profile
Pope Resources, A Delaware Limited Partnership manages timber resources in the United States. The company operates in three segments: Fee Timber, Timberland Investment Management, and Real Estate. The Fee Timber segment is involved in growing, managing, harvesting, and marketing timber from 206,000 timberland acres that it owns or manages as tree farms to domestic manufacturers and export brokers.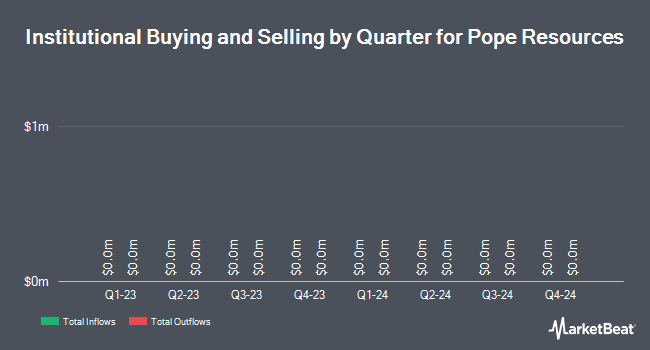 Receive News & Ratings for Pope Resources common stock Daily - Enter your email address below to receive a concise daily summary of the latest news and analysts' ratings for Pope Resources common stock and related companies with MarketBeat.com's FREE daily email newsletter.