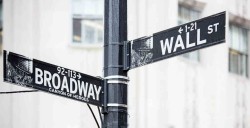 Cel-Sci Co. (NYSEAMERICAN:CVM) was the recipient of a significant increase in short interest during the month of May. As of May 15th, there was short interest totalling 1,123,569 shares, an increase of 24.2% from the April 30th total of 904,787 shares. Based on an average daily trading volume, of 577,269 shares, the days-to-cover ratio is currently 1.9 days. Approximately 7.2% of the company's shares are sold short.
Shares of Cel-Sci traded down $0.12, reaching $2.99, during mid-day trading on Thursday, according to MarketBeat.com. 327,203 shares of the company's stock traded hands, compared to its average volume of 236,567. Cel-Sci has a 12 month low of $1.30 and a 12 month high of $3.69.
An institutional investor recently bought a new position in Cel-Sci stock. Anson Funds Management LP acquired a new stake in shares of Cel-Sci Co. (NYSEAMERICAN:CVM) in the 4th quarter, according to the company in its most recent filing with the SEC. The institutional investor acquired 263,158 shares of the company's stock, valued at approximately $423,000. Cel-Sci comprises 0.3% of Anson Funds Management LP's investment portfolio, making the stock its 27th largest holding. Anson Funds Management LP owned approximately 1.88% of Cel-Sci at the end of the most recent quarter.
Cel-Sci Company Profile
CEL-SCI Corporation engages in the research and development of drugs and vaccines. Its lead investigational immunotherapy is Multikine, which is under pivotal phase III clinical trial for the treatment of primary head and neck cancer. The company's Multikine is also used in a Phase I study with the Naval Medical Center, San Diego under a cooperative research and development agreement in HIV/HPV co-infected men and women with peri-anal warts.
Receive News & Ratings for Cel-Sci Daily - Enter your email address below to receive a concise daily summary of the latest news and analysts' ratings for Cel-Sci and related companies with MarketBeat.com's FREE daily email newsletter.