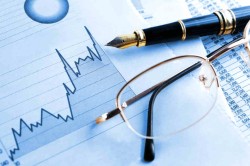 Griffon Co. (NYSE:GFF) declared a quarterly dividend on Thursday, May 3rd, RTT News reports. Investors of record on Friday, May 25th will be given a dividend of 0.07 per share by the conglomerate on Thursday, June 21st. This represents a $0.28 annualized dividend and a yield of 1.20%. The ex-dividend date of this dividend is Thursday, May 24th.
Griffon has increased its dividend by an average of 24.4% annually over the last three years and has raised its dividend annually for the last 7 consecutive years.
Griffon opened at $23.35 on Friday, according to Marketbeat Ratings. Griffon has a 12-month low of $17.45 and a 12-month high of $24.50. The company has a current ratio of 2.45, a quick ratio of 1.56 and a debt-to-equity ratio of 2.28. The stock has a market cap of $1.03 billion, a P/E ratio of 34.69 and a beta of 1.35.
Griffon (NYSE:GFF) last posted its earnings results on Thursday, May 3rd. The conglomerate reported $0.06 earnings per share (EPS) for the quarter, topping the Thomson Reuters' consensus estimate of $0.03 by $0.03. Griffon had a return on equity of 6.62% and a net margin of 6.53%. The firm had revenue of $478.56 million for the quarter.
Separately, Sidoti assumed coverage on Griffon in a research note on Friday, March 9th. They set a "buy" rating on the stock.
Griffon Company Profile
Griffon Corporation, through its wholly-owned subsidiaries, engages in home and building, telephonics, and plastic products businesses worldwide. Its Home & Building Products segment manufactures and markets long-handled tools and landscaping products for homeowners and professionals; and residential and commercial garage doors to professional dealers and home center retail chains.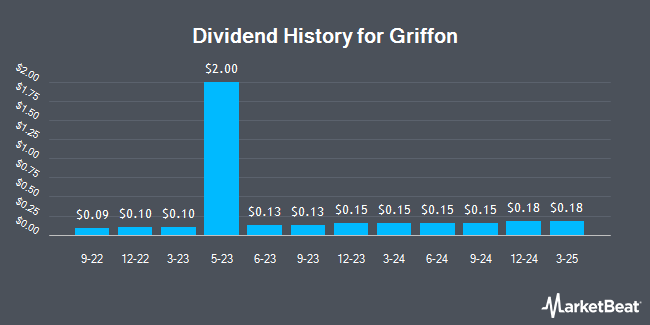 Receive News & Ratings for Griffon Daily - Enter your email address below to receive a concise daily summary of the latest news and analysts' ratings for Griffon and related companies with MarketBeat.com's FREE daily email newsletter.