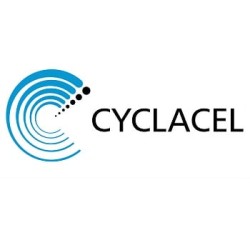 Cyclacel (NASDAQ:CYCC) issued its quarterly earnings results on Monday. The biotechnology company reported ($0.12) earnings per share (EPS) for the quarter, topping analysts' consensus estimates of ($0.13) by $0.01, Fidelity Earnings reports.
CYCC stock opened at $1.43 on Tuesday. Cyclacel has a 52-week low of $1.40 and a 52-week high of $1.43.
Several equities research analysts have weighed in on the company. Zacks Investment Research raised Cyclacel from a "hold" rating to a "buy" rating and set a $1.75 price target on the stock in a research report on Thursday, April 5th. HC Wainwright reaffirmed a "buy" rating on shares of Cyclacel in a research report on Thursday, March 29th. Finally, ValuEngine raised Cyclacel from a "sell" rating to a "hold" rating in a research report on Wednesday, May 2nd.
About Cyclacel
Cyclacel Pharmaceuticals, Inc, a biopharmaceutical company, develops medicines for the treatment of cancer and other proliferative diseases. The company's oncology development programs include sapacitabine, a novel orally-available nucleoside analog that is in Phase III clinical trial for the front-line treatment of acute myeloid leukemia; and Phase II clinical trial for the treatment of myelodysplastic syndromes.
Receive News & Ratings for Cyclacel Daily - Enter your email address below to receive a concise daily summary of the latest news and analysts' ratings for Cyclacel and related companies with MarketBeat.com's FREE daily email newsletter.