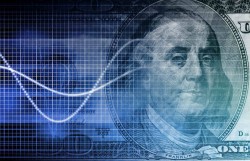 Vicon Industries (NYSEAMERICAN:VII) will post its quarterly earnings results after the market closes on Monday, May 14th.
Vicon Industries (NYSEAMERICAN:VII) last released its quarterly earnings results on Monday, February 12th. The industrial products company reported ($0.09) earnings per share for the quarter. The firm had revenue of $7.75 million for the quarter. Vicon Industries had a negative net margin of 17.00% and a negative return on equity of 162.39%.
VII opened at $0.39 on Friday.
In related news, major shareholder Anita G. Zucker sold 116,709 shares of the firm's stock in a transaction on Friday, March 9th. The shares were sold at an average price of $0.39, for a total transaction of $45,516.51. The transaction was disclosed in a document filed with the Securities & Exchange Commission, which is available through this hyperlink. Over the last ninety days, insiders have sold 215,176 shares of company stock valued at $84,405.
Vicon Industries Company Profile
Vicon Industries, Inc designs, develops, assembles, and markets video management systems and system components for use in security, surveillance, safety, and communication applications worldwide. The company's product line comprises various video system elements, including cameras for image capture and stand-alone network video management system software, as well as various video recording, storage, management, and output devices and peripherals; analog, digital, and high definition megapixel cameras for fixed and robotic positioning applications; and other video system components, such as video encoders decoders and monitors, camera lenses, housings and mounts, matrix video switchers and controls, and various video transmission devices.
Receive News & Ratings for Vicon Industries Daily - Enter your email address below to receive a concise daily summary of the latest news and analysts' ratings for Vicon Industries and related companies with MarketBeat.com's FREE daily email newsletter.