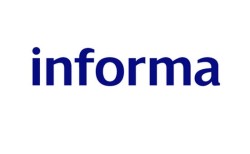 Informa (LON:INF) has earned a consensus rating of "Buy" from the fifteen analysts that are presently covering the firm, Marketbeat.com reports. Six investment analysts have rated the stock with a hold rating, eight have given a buy rating and one has issued a strong buy rating on the company. The average twelve-month price objective among brokerages that have covered the stock in the last year is GBX 816.44 ($11.54).
INF has been the topic of several recent analyst reports. JPMorgan Chase boosted their target price on Informa from GBX 790 ($11.17) to GBX 808 ($11.42) and gave the stock a "neutral" rating in a report on Wednesday, January 10th. Liberum Capital reissued a "buy" rating and issued a GBX 855 ($12.08) target price on shares of Informa in a report on Monday, January 15th. Deutsche Bank reissued a "buy" rating on shares of Informa in a report on Wednesday, January 17th. Peel Hunt downgraded Informa to a "hold" rating and boosted their target price for the stock from GBX 740 ($10.46) to GBX 780 ($11.02) in a report on Wednesday, January 17th. Finally, Shore Capital reissued a "hold" rating on shares of Informa in a report on Wednesday, January 17th.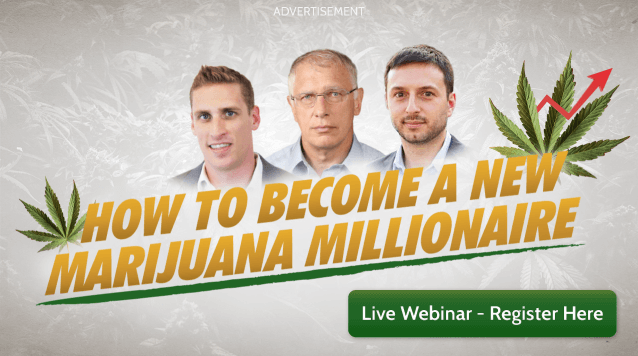 Shares of INF traded down GBX 4 ($0.06) on Friday, hitting GBX 719.80 ($10.17). The company's stock had a trading volume of 1,929,925 shares, compared to its average volume of 3,640,000. Informa has a fifty-two week low of GBX 624.50 ($8.83) and a fifty-two week high of GBX 773 ($10.93).
The company also recently disclosed a dividend, which will be paid on Friday, June 1st. Shareholders of record on Thursday, April 19th will be issued a dividend of GBX 13.80 ($0.20) per share. This is an increase from Informa's previous dividend of $6.65. The ex-dividend date is Thursday, April 19th. This represents a yield of 1.99%.
COPYRIGHT VIOLATION WARNING: "Informa (INF) Given Average Rating of "Buy" by Analysts" was posted by The Lincolnian Online and is the property of of The Lincolnian Online. If you are accessing this story on another site, it was illegally copied and republished in violation of international copyright law. The correct version of this story can be accessed at https://www.thelincolnianonline.com/2018/04/20/informa-inf-given-average-rating-of-buy-by-analysts.html.
About Informa
Informa plc engages in business intelligence, academic publishing, and knowledge and events businesses worldwide. The company operates through Academic Publishing, Business Intelligence, Global Exhibitions, and Knowledge & Networking segments. The Academic Publishing segment publishes academic books and journals in print and digital formats for university libraries and departments, specialist research institutions, and individuals in the areas of humanities and social sciences, science, technology, and medicine.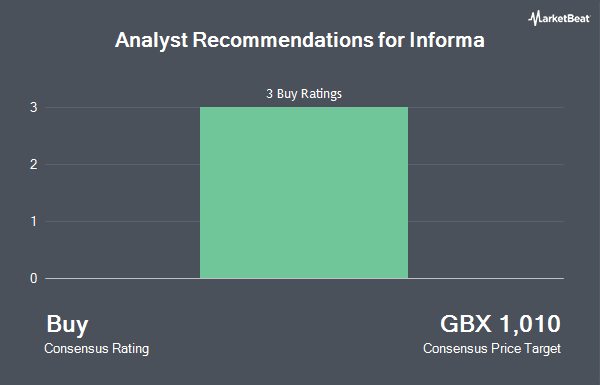 Receive News & Ratings for Informa Daily - Enter your email address below to receive a concise daily summary of the latest news and analysts' ratings for Informa and related companies with MarketBeat.com's FREE daily email newsletter.