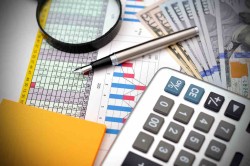 Eloxx Pharmaceuticals (OTCMKTS:ELOX) major shareholder Gilad Shabtai acquired 8,300 shares of Eloxx Pharmaceuticals stock in a transaction on Wednesday, April 4th. The shares were bought at an average price of $9.46 per share, for a total transaction of $78,518.00. The purchase was disclosed in a document filed with the Securities & Exchange Commission, which can be accessed through this hyperlink. Major shareholders that own 10% or more of a company's shares are required to disclose their sales and purchases with the SEC.
Gilad Shabtai also recently made the following trade(s):
On Thursday, March 29th, Gilad Shabtai acquired 4,500 shares of Eloxx Pharmaceuticals stock. The shares were bought at an average price of $9.64 per share, for a total transaction of $43,380.00.
Shares of Eloxx Pharmaceuticals stock traded down $0.15 during trading hours on Friday, reaching $10.20. The company's stock had a trading volume of 7,161 shares, compared to its average volume of 9,501. Eloxx Pharmaceuticals has a one year low of $3.10 and a one year high of $10.75.
WARNING: This report was first posted by The Lincolnian Online and is the property of of The Lincolnian Online. If you are reading this report on another website, it was stolen and reposted in violation of United States and international copyright & trademark law. The original version of this report can be viewed at https://www.thelincolnianonline.com/2018/04/20/eloxx-pharmaceuticals-elox-major-shareholder-gilad-shabtai-acquires-8300-shares.html.
Receive News & Ratings for Eloxx Pharmaceuticals Daily - Enter your email address below to receive a concise daily summary of the latest news and analysts' ratings for Eloxx Pharmaceuticals and related companies with MarketBeat.com's FREE daily email newsletter.