Leidos (NYSE:LDOS) saw a large increase in short interest in the month of March. As of March 29th, there was short interest totalling 3,209,516 shares, an increase of 53.7% from the March 15th total of 2,088,175 shares. Approximately 2.1% of the shares of the company are short sold. Based on an average daily trading volume, of 1,008,764 shares, the days-to-cover ratio is currently 3.2 days.
Leidos stock opened at $66.83 on Wednesday. The company has a debt-to-equity ratio of 0.90, a quick ratio of 1.01 and a current ratio of 1.21. Leidos has a 12 month low of $50.94 and a 12 month high of $70.11. The company has a market capitalization of $9,879.70, a price-to-earnings ratio of 17.97, a P/E/G ratio of 1.56 and a beta of 1.60.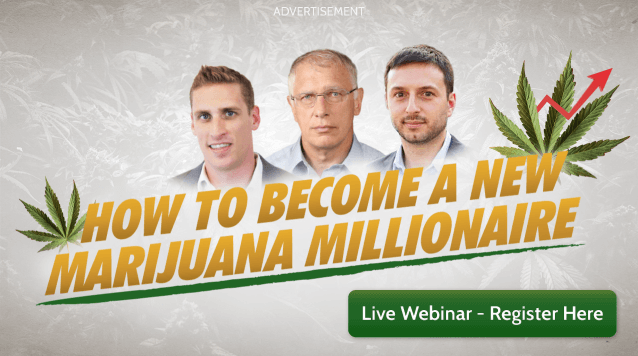 Leidos (NYSE:LDOS) last released its quarterly earnings data on Thursday, February 22nd. The aerospace company reported $0.87 EPS for the quarter, topping the Thomson Reuters' consensus estimate of $0.83 by $0.04. Leidos had a return on equity of 17.47% and a net margin of 3.60%. The business had revenue of $2.52 billion for the quarter, compared to analyst estimates of $2.57 billion. During the same quarter in the prior year, the firm posted $0.75 EPS. The business's quarterly revenue was down 2.3% compared to the same quarter last year. sell-side analysts expect that Leidos will post 4.41 earnings per share for the current year.
Leidos announced that its board has approved a stock buyback program on Thursday, February 22nd that authorizes the company to repurchase 20,000,000 outstanding shares. This repurchase authorization authorizes the aerospace company to reacquire shares of its stock through open market purchases. Stock repurchase programs are often an indication that the company's management believes its stock is undervalued.
The business also recently disclosed a quarterly dividend, which was paid on Friday, March 30th. Shareholders of record on Thursday, March 15th were given a $0.32 dividend. The ex-dividend date of this dividend was Wednesday, March 14th. This represents a $1.28 annualized dividend and a yield of 1.92%. Leidos's dividend payout ratio is presently 34.41%.
LDOS has been the topic of several research reports. Zacks Investment Research upgraded shares of Leidos from a "hold" rating to a "buy" rating and set a $74.00 price target on the stock in a report on Wednesday, February 28th. Citigroup increased their price target on shares of Leidos from $71.00 to $75.00 and gave the stock a "buy" rating in a report on Monday, February 26th. Jefferies Group increased their price target on shares of Leidos from $75.00 to $80.00 and gave the stock a "buy" rating in a report on Friday, February 23rd. ValuEngine upgraded shares of Leidos from a "hold" rating to a "buy" rating in a report on Friday, February 2nd. Finally, Cowen reiterated a "buy" rating and issued a $72.00 price target on shares of Leidos in a report on Tuesday, December 19th. Three investment analysts have rated the stock with a hold rating and eight have issued a buy rating to the company's stock. Leidos presently has an average rating of "Buy" and an average target price of $72.33.
An institutional investor recently raised its position in Leidos stock. Cambridge Investment Research Advisors Inc. grew its stake in Leidos (NYSE:LDOS) by 89.5% during the 4th quarter, according to the company in its most recent filing with the Securities and Exchange Commission. The institutional investor owned 15,566 shares of the aerospace company's stock after purchasing an additional 7,352 shares during the period. Cambridge Investment Research Advisors Inc.'s holdings in Leidos were worth $1,005,000 at the end of the most recent quarter. 73.16% of the stock is owned by institutional investors and hedge funds.
TRADEMARK VIOLATION WARNING: This article was published by The Lincolnian Online and is owned by of The Lincolnian Online. If you are viewing this article on another domain, it was stolen and republished in violation of U.S. and international trademark & copyright law. The original version of this article can be viewed at https://www.thelincolnianonline.com/2018/04/18/leidos-ldos-sees-significant-growth-in-short-interest.html.
Leidos Company Profile
Leidos Holdings, Inc provides services and solutions in the defense, intelligence, civil, and health markets primarily in the United States. The company operates through three segments: Defense Solutions, Civil, and Health. The Defense Solutions segment offers national security solutions and systems for air, land, sea, space, and cyberspace for the U.S.
Receive News & Ratings for Leidos Daily - Enter your email address below to receive a concise daily summary of the latest news and analysts' ratings for Leidos and related companies with MarketBeat.com's FREE daily email newsletter.