Traders purchased shares of Leidos (NYSE:LDOS) on weakness during trading on Monday. $29.50 million flowed into the stock on the tick-up and $9.92 million flowed out of the stock on the tick-down, for a money net flow of $19.58 million into the stock. Of all equities tracked, Leidos had the 27th highest net in-flow for the day. Leidos traded down ($0.08) for the day and closed at $64.78
A number of research firms recently weighed in on LDOS. Zacks Investment Research cut Leidos from a "buy" rating to a "hold" rating in a report on Tuesday, March 13th. Citigroup upped their price target on Leidos from $71.00 to $75.00 and gave the stock a "buy" rating in a report on Monday, February 26th. Credit Suisse Group reaffirmed an "outperform" rating and issued a $81.00 price target (up previously from $79.00) on shares of Leidos in a report on Friday, February 23rd. Jefferies Group upped their price target on Leidos from $75.00 to $80.00 and gave the stock a "buy" rating in a report on Friday, February 23rd. Finally, ValuEngine raised Leidos from a "hold" rating to a "buy" rating in a report on Friday, February 2nd. Three investment analysts have rated the stock with a hold rating and eight have assigned a buy rating to the company's stock. Leidos presently has an average rating of "Buy" and a consensus price target of $72.33.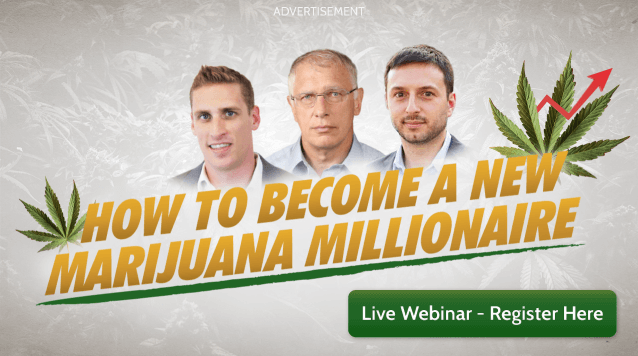 The firm has a market capitalization of $9,823.66, a price-to-earnings ratio of 17.70, a PEG ratio of 1.55 and a beta of 1.60. The company has a quick ratio of 1.01, a current ratio of 1.21 and a debt-to-equity ratio of 0.90.
Leidos (NYSE:LDOS) last announced its earnings results on Thursday, February 22nd. The aerospace company reported $0.87 EPS for the quarter, beating analysts' consensus estimates of $0.83 by $0.04. Leidos had a return on equity of 17.47% and a net margin of 3.60%. The business had revenue of $2.52 billion during the quarter, compared to analysts' expectations of $2.57 billion. During the same quarter in the prior year, the firm earned $0.75 earnings per share. The business's revenue was down 2.3% compared to the same quarter last year. research analysts predict that Leidos will post 4.41 earnings per share for the current year.
The company also recently announced a quarterly dividend, which was paid on Friday, March 30th. Shareholders of record on Thursday, March 15th were issued a dividend of $0.32 per share. The ex-dividend date was Wednesday, March 14th. This represents a $1.28 dividend on an annualized basis and a dividend yield of 1.94%. Leidos's payout ratio is currently 34.41%.
Leidos declared that its Board of Directors has approved a share repurchase plan on Thursday, February 22nd that permits the company to buyback 20,000,000 shares. This buyback authorization permits the aerospace company to buy shares of its stock through open market purchases. Shares buyback plans are usually a sign that the company's board of directors believes its shares are undervalued.
A hedge fund recently raised its stake in Leidos stock. Cambridge Investment Research Advisors Inc. raised its position in shares of Leidos (NYSE:LDOS) by 89.5% in the fourth quarter, according to its most recent Form 13F filing with the Securities and Exchange Commission (SEC). The fund owned 15,566 shares of the aerospace company's stock after acquiring an additional 7,352 shares during the quarter. Cambridge Investment Research Advisors Inc.'s holdings in Leidos were worth $1,005,000 as of its most recent SEC filing. Institutional investors own 73.07% of the company's stock.
COPYRIGHT VIOLATION WARNING: "Traders Buy Leidos (LDOS) on Weakness" was posted by The Lincolnian Online and is owned by of The Lincolnian Online. If you are accessing this piece of content on another publication, it was copied illegally and republished in violation of US and international trademark and copyright laws. The legal version of this piece of content can be viewed at https://www.thelincolnianonline.com/2018/04/11/traders-buy-leidos-ldos-on-weakness.html.
About Leidos
Leidos Holdings, Inc provides services and solutions in the defense, intelligence, civil, and health markets primarily in the United States. The company operates through three segments: Defense Solutions, Civil, and Health. The Defense Solutions segment offers national security solutions and systems for air, land, sea, space, and cyberspace for the U.S.
Receive News & Ratings for Leidos Daily - Enter your email address below to receive a concise daily summary of the latest news and analysts' ratings for Leidos and related companies with MarketBeat.com's FREE daily email newsletter.