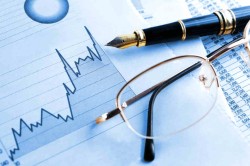 Arca Biopharma Inc (NASDAQ:ABIO) major shareholder Ravi Viswanathan sold 1,460,209 shares of the company's stock in a transaction on Monday, February 26th. The stock was sold at an average price of $0.50, for a total transaction of $730,104.50. The sale was disclosed in a legal filing with the SEC, which is accessible through this link. Major shareholders that own more than 10% of a company's stock are required to disclose their sales and purchases with the SEC.
Shares of Arca Biopharma Inc (ABIO) traded up $0.10 on Wednesday, hitting $0.71. 1,826,027 shares of the stock were exchanged, compared to its average volume of 1,206,726. The stock has a market cap of $7.17, a P/E ratio of -0.32 and a beta of 1.44. Arca Biopharma Inc has a 1-year low of $0.45 and a 1-year high of $2.76.
An institutional investor recently raised its position in Arca Biopharma stock. Royce & Associates LP raised its holdings in shares of Arca Biopharma Inc (NASDAQ:ABIO) by 30.6% in the 3rd quarter, according to its most recent 13F filing with the Securities and Exchange Commission. The institutional investor owned 234,847 shares of the biopharmaceutical company's stock after acquiring an additional 55,000 shares during the quarter. Royce & Associates LP owned approximately 2.00% of Arca Biopharma worth $258,000 as of its most recent filing with the Securities and Exchange Commission. Hedge funds and other institutional investors own 46.19% of the company's stock.
A number of equities analysts have commented on the stock. ValuEngine upgraded shares of Arca Biopharma from a "strong sell" rating to a "sell" rating in a research report on Friday, February 2nd. Ascendiant Capital Markets assumed coverage on shares of Arca Biopharma in a research report on Tuesday, February 27th. They set a "buy" rating and a $2.00 price objective for the company.
TRADEMARK VIOLATION WARNING: This report was reported by The Lincolnian Online and is the property of of The Lincolnian Online. If you are viewing this report on another domain, it was illegally stolen and reposted in violation of United States & international copyright & trademark legislation. The correct version of this report can be viewed at https://www.thelincolnianonline.com/2018/03/14/arca-biopharma-inc-abio-major-shareholder-ravi-viswanathan-sells-1460209-shares.html.
About Arca Biopharma
ARCA biopharma, Inc (ARCA) is a biopharmaceutical company. The Company is principally focused on developing genetically-targeted therapies for cardiovascular diseases. The Company's lead product candidate is Gencaro (bucindolol hydrochloride), a beta-blocker and mild vasodilator that the Company is evaluating in a clinical trial for the treatment of atrial fibrillation (AF) in patients with heart failure with reduced left ventricular ejection fraction (HFREF).
Receive News & Ratings for Arca Biopharma Daily - Enter your email address below to receive a concise daily summary of the latest news and analysts' ratings for Arca Biopharma and related companies with MarketBeat.com's FREE daily email newsletter.