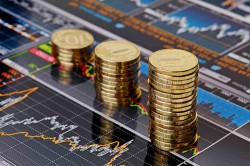 Citadel Advisors LLC raised its holdings in Absolute Shares Trust (NYSEARCA:WBIH) by 30.4% during the fourth quarter, according to the company in its most recent 13F filing with the SEC. The institutional investor owned 33,502 shares of the company's stock after purchasing an additional 7,812 shares during the quarter. Citadel Advisors LLC owned 0.31% of Absolute Shares Trust worth $836,000 as of its most recent SEC filing.
Absolute Shares Trust (WBIH) traded up $0.04 during trading on Wednesday, hitting $24.65. 25,156 shares of the company's stock traded hands, compared to its average volume of 50,142. Absolute Shares Trust has a 1 year low of $23.47 and a 1 year high of $25.43.
ILLEGAL ACTIVITY WARNING: This piece was reported by The Lincolnian Online and is owned by of The Lincolnian Online. If you are reading this piece on another publication, it was stolen and republished in violation of US & international trademark & copyright laws. The correct version of this piece can be viewed at https://www.thelincolnianonline.com/2018/03/14/absolute-shares-trust-wbih-position-raised-by-citadel-advisors-llc.html.
Receive News & Ratings for Absolute Shares Trust Daily - Enter your email address below to receive a concise daily summary of the latest news and analysts' ratings for Absolute Shares Trust and related companies with MarketBeat.com's FREE daily email newsletter.