Canaccord Genuity upgraded shares of Pengrowth Energy (TSE:PGF) (NYSE:PGH) from a sell rating to a hold rating in a report published on Tuesday, February 13th.
Several other equities research analysts have also recently weighed in on PGF. BMO Capital Markets set a C$1.20 target price on shares of Pengrowth Energy and gave the company a market perform rating in a research note on Friday, January 19th. TD Securities raised their price target on shares of Pengrowth Energy from C$0.70 to C$0.80 and gave the stock a reduce rating in a research note on Friday, January 19th. Raymond James Financial raised their price target on shares of Pengrowth Energy from C$0.50 to C$0.75 in a research note on Monday, February 5th. National Bank Financial cut their price target on shares of Pengrowth Energy from C$1.30 to C$1.20 and set a sector perform rating for the company in a research note on Tuesday, January 9th. Finally, AltaCorp Capital raised shares of Pengrowth Energy from an underperform rating to a sector perform rating in a report on Wednesday, December 13th. Three analysts have rated the stock with a sell rating, four have issued a hold rating and one has assigned a buy rating to the stock. The stock presently has a consensus rating of Hold and a consensus price target of C$1.00.
Shares of Pengrowth Energy (TSE:PGF) opened at C$0.94 on Tuesday. Pengrowth Energy has a 1 year low of C$0.68 and a 1 year high of C$1.78. The stock has a market capitalization of $519.12, a PE ratio of -0.91 and a beta of 1.93.
In related news, insider Seymour Schulich purchased 1,000,000 shares of the stock in a transaction that occurred on Friday, January 26th. The stock was acquired at an average price of C$1.03 per share, with a total value of C$1,030,000.00. In the last three months, insiders purchased 6,000,000 shares of company stock valued at $5,820,000.
TRADEMARK VIOLATION NOTICE: "Pengrowth Energy (PGF) Upgraded to Hold by Canaccord Genuity" was originally posted by The Lincolnian Online and is the sole property of of The Lincolnian Online. If you are reading this piece on another publication, it was stolen and republished in violation of US & international copyright and trademark law. The original version of this piece can be viewed at https://www.thelincolnianonline.com/2018/02/21/pengrowth-energy-pgf-upgraded-by-canaccord-genuity-to-hold-updated.html.
About Pengrowth Energy
Pengrowth Energy Corporation is engaged in the development, production and acquisition of, and the exploration for, oil and natural gas reserves in the provinces of Alberta, British Columbia, Saskatchewan and Nova Scotia. The Lindbergh thermal property is located approximately 420 kilometers north east of Calgary, Alberta and 50 kilometers south of Bonnyville, Alberta.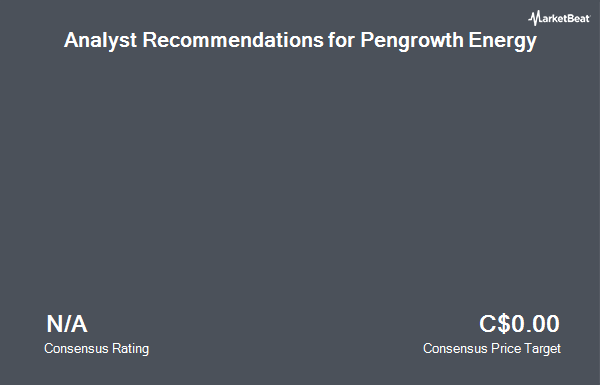 Receive News & Ratings for Pengrowth Energy Daily - Enter your email address below to receive a concise daily summary of the latest news and analysts' ratings for Pengrowth Energy and related companies with MarketBeat.com's FREE daily email newsletter.