Zacks Investment Research upgraded shares of Encompass Health (AMEX:EHC) from a sell rating to a hold rating in a research report report published on Wednesday.
According to Zacks, "HealthSouth Corporation is dedicated to comprehensive rehabilitation medicine. In the hospital and at home, HealthSouth's team of experts is focused solely on rehabilitation. They collaborate closely on decisions, goals and therapy options. Their priority is to deliver high quality patient care and their team of experts has extensive experience in today's most advanced therapeutic methods and technologies. HealthSouth leads the way, intensive approach to rehabilitation, returning patients to full strength in less than average time. HealthSouth has the most advanced technology, a highly qualified rehabilitation team and unparalleled depth of experience. Therapy is performed to get the patient back to the highest level of strength and function after illness, injury or surgery. The focus is completely on the patient and family, doing what's right for recovery in a positive atmosphere of encouragement, support and respect for individual needs. "
Other equities research analysts also recently issued reports about the company. SunTrust Banks set a $58.00 price target on Encompass Health and gave the stock a buy rating in a research report on Thursday, December 21st. William Blair reaffirmed an outperform rating on shares of Encompass Health in a research report on Tuesday, November 21st. Royal Bank of Canada reaffirmed a buy rating on shares of Encompass Health in a research report on Wednesday, November 15th. Mizuho raised Encompass Health from a neutral rating to a buy rating and set a $55.00 price target on the stock in a research report on Thursday, November 2nd. Finally, Robert W. Baird reaffirmed a buy rating and set a $55.00 price target on shares of Encompass Health in a research report on Monday, October 9th. Two research analysts have rated the stock with a sell rating, four have given a hold rating and seven have given a buy rating to the stock. The company has an average rating of Hold and a consensus target price of $53.11.
Encompass Health (EHC) opened at $51.46 on Wednesday. The stock has a market capitalization of $4,960.00, a price-to-earnings ratio of 18.78, a P/E/G ratio of 1.70 and a beta of 0.54. The company has a debt-to-equity ratio of 1.89, a current ratio of 1.34 and a quick ratio of 1.34. Encompass Health has a 52 week low of $38.24 and a 52 week high of $52.58.
Encompass Health (AMEX:EHC) last issued its earnings results on Thursday, October 26th. The company reported $0.66 earnings per share (EPS) for the quarter, topping the Zacks' consensus estimate of $0.65 by $0.01. The company had revenue of $995.60 million during the quarter, compared to analyst estimates of $985.75 million. Encompass Health had a return on equity of 23.56% and a net margin of 8.67%. The firm's quarterly revenue was up 7.4% on a year-over-year basis. During the same quarter last year, the business posted $0.65 EPS. analysts forecast that Encompass Health will post 2.72 earnings per share for the current fiscal year.
The firm also recently announced a quarterly dividend, which will be paid on Tuesday, January 16th. Stockholders of record on Tuesday, January 2nd will be given a dividend of $0.25 per share. This represents a $1.00 dividend on an annualized basis and a dividend yield of 1.94%. The ex-dividend date is Friday, December 29th. Encompass Health's dividend payout ratio (DPR) is presently 36.50%.
In other Encompass Health news, Director Yvonne M. Curl bought 1,000 shares of the company's stock in a transaction dated Wednesday, November 1st. The shares were purchased at an average cost of $45.95 per share, for a total transaction of $45,950.00. Following the transaction, the director now directly owns 64,144 shares of the company's stock, valued at $2,947,416.80. The purchase was disclosed in a filing with the SEC, which is available at this hyperlink. 1.60% of the stock is owned by company insiders.
A hedge fund recently bought a new stake in Encompass Health stock. Dalton Greiner Hartman Maher & Co. bought a new stake in shares of Encompass Health Corp (AMEX:EHC) during the fourth quarter, according to its most recent 13F filing with the Securities and Exchange Commission. The firm bought 331,823 shares of the company's stock, valued at approximately $16,395,000. Dalton Greiner Hartman Maher & Co. owned 0.34% of Encompass Health as of its most recent SEC filing. Institutional investors own 93.18% of the company's stock.
TRADEMARK VIOLATION NOTICE: "Encompass Health (EHC) Rating Increased to Hold at Zacks Investment Research" was originally reported by The Lincolnian Online and is the property of of The Lincolnian Online. If you are accessing this news story on another domain, it was copied illegally and republished in violation of United States & international copyright legislation. The original version of this news story can be viewed at https://www.thelincolnianonline.com/2018/01/14/encompass-health-ehc-rating-increased-to-hold-at-zacks-investment-research.html.
About Encompass Health
Encompass Health Corporation, formerly HealthSouth Corporation, is a provider of post-acute healthcare services, offering both facility-based and home-based post-acute services in 35 states and Puerto Rico through its network of inpatient rehabilitation hospitals, home health agencies and hospice agencies.
Get a free copy of the Zacks research report on Encompass Health (EHC)
For more information about research offerings from Zacks Investment Research, visit Zacks.com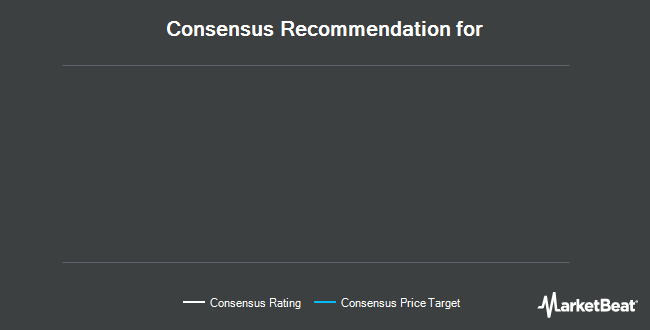 Receive News & Ratings for Encompass Health Daily - Enter your email address below to receive a concise daily summary of the latest news and analysts' ratings for Encompass Health and related companies with MarketBeat.com's FREE daily email newsletter.